Solar System A2 Poster pre-order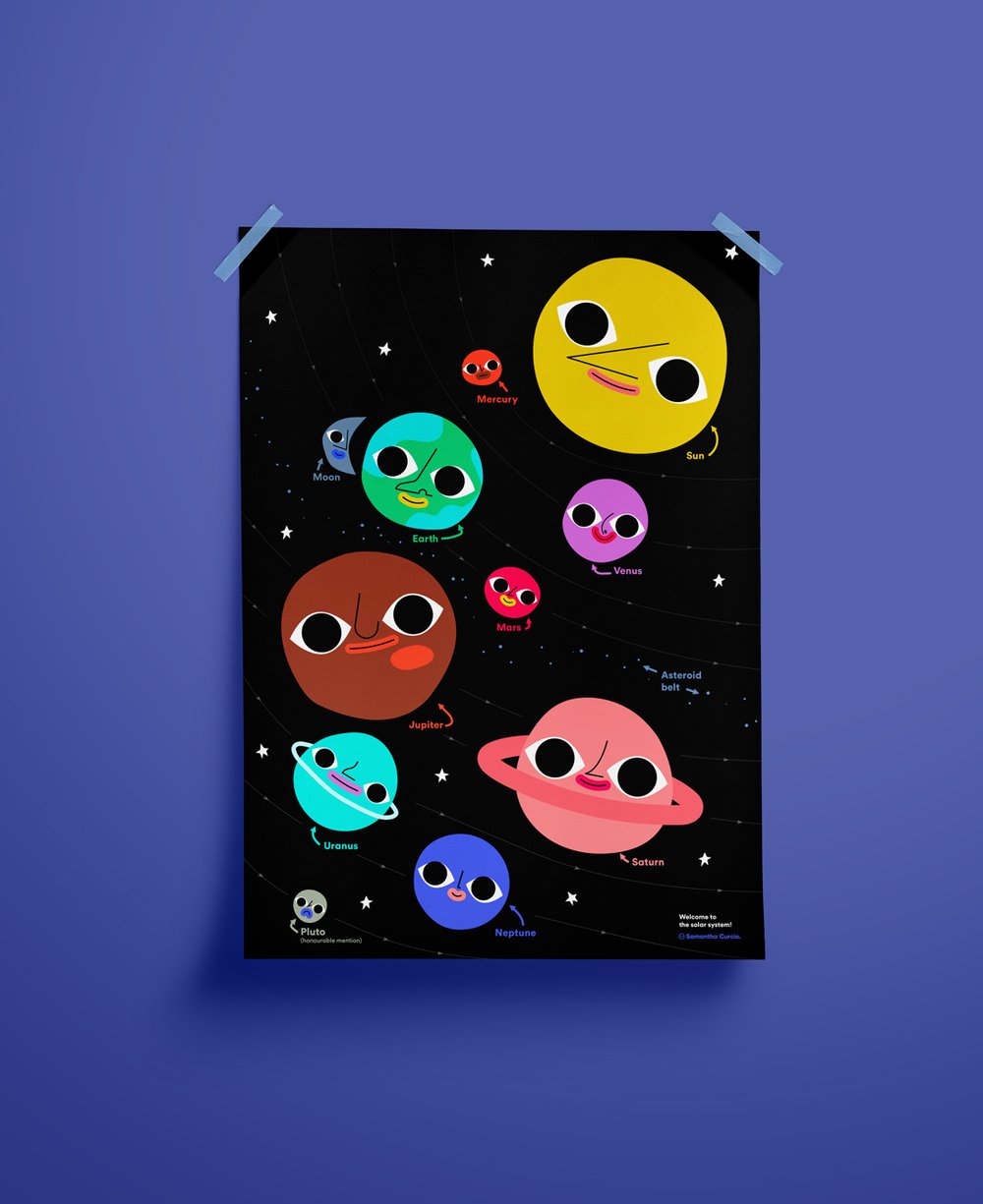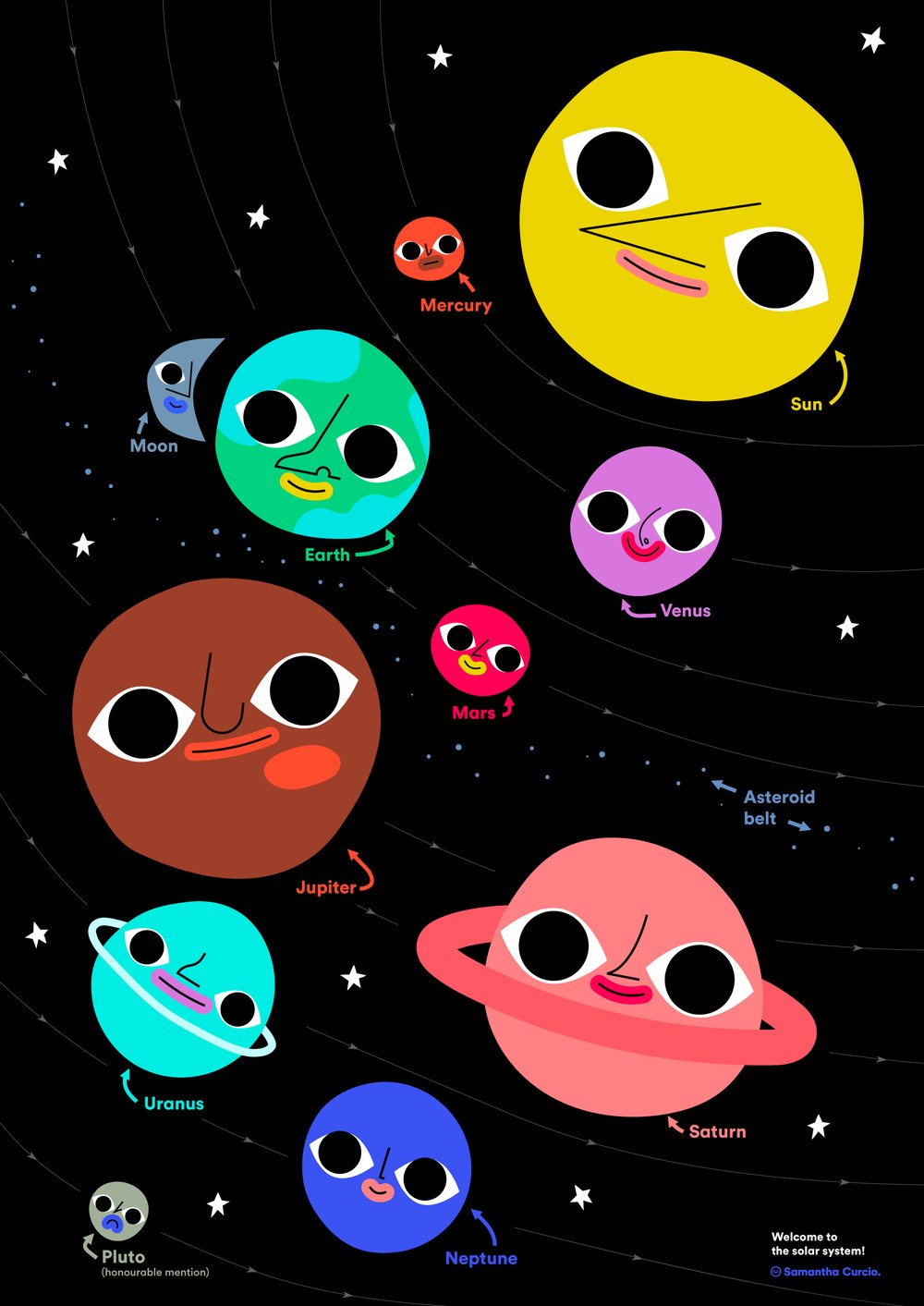 Learn about the solar system and weep for the fate of poor old Pluto with this new A2 poster! Mother Very Thoughtfully Made Jelly Sandwiches Under No Protest. Great addition to any space where kids hang out.
These posters are illustrated by me, and printed locally on a heavy matte stock.
All prices in AUD. Pre-order runs until June 9.