Pack of four greeting cards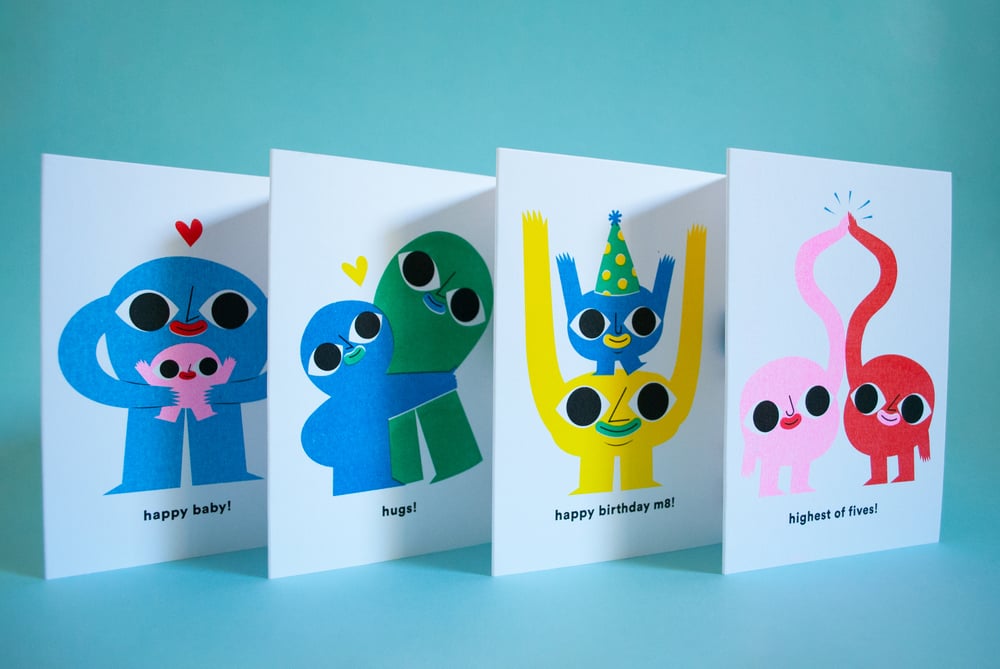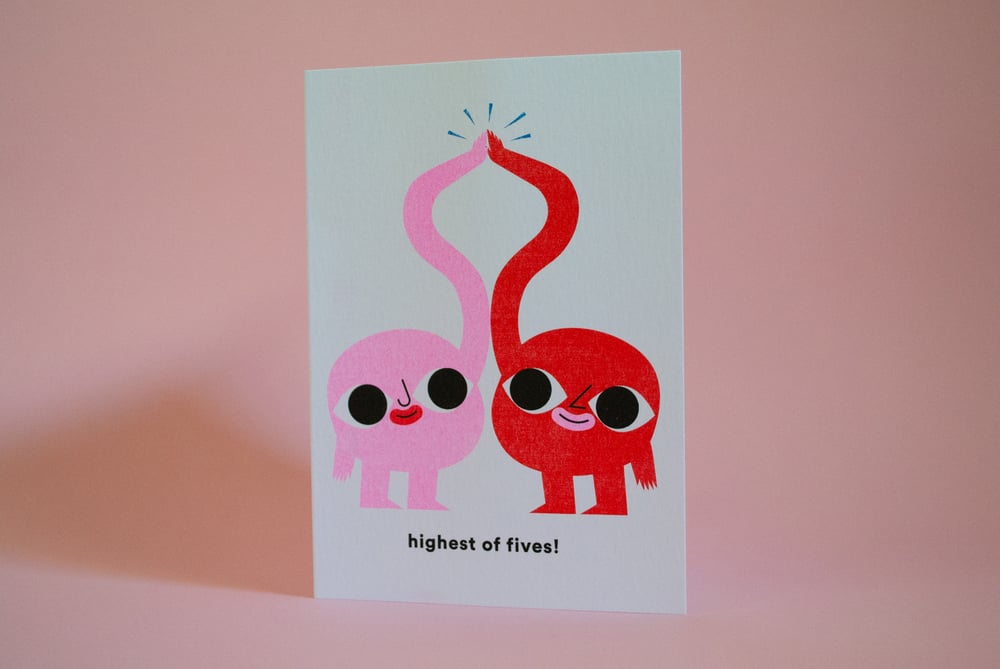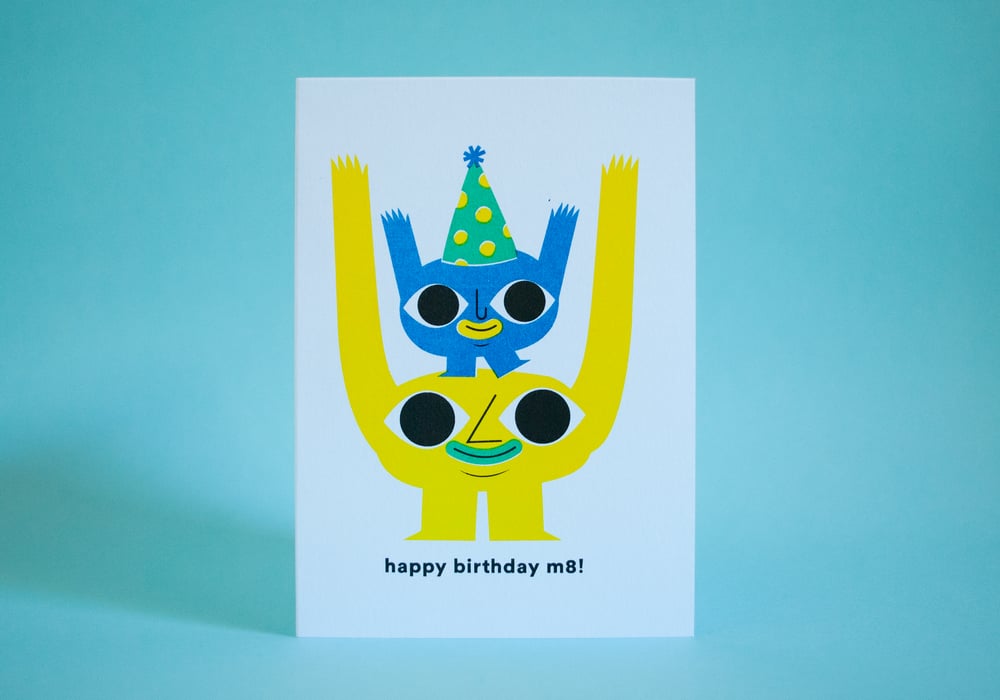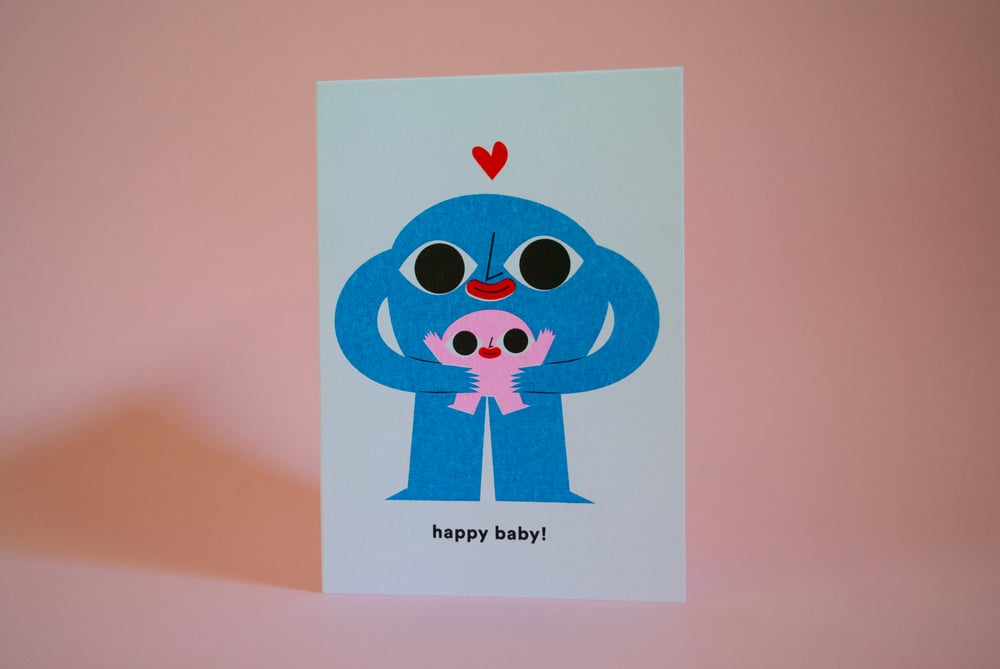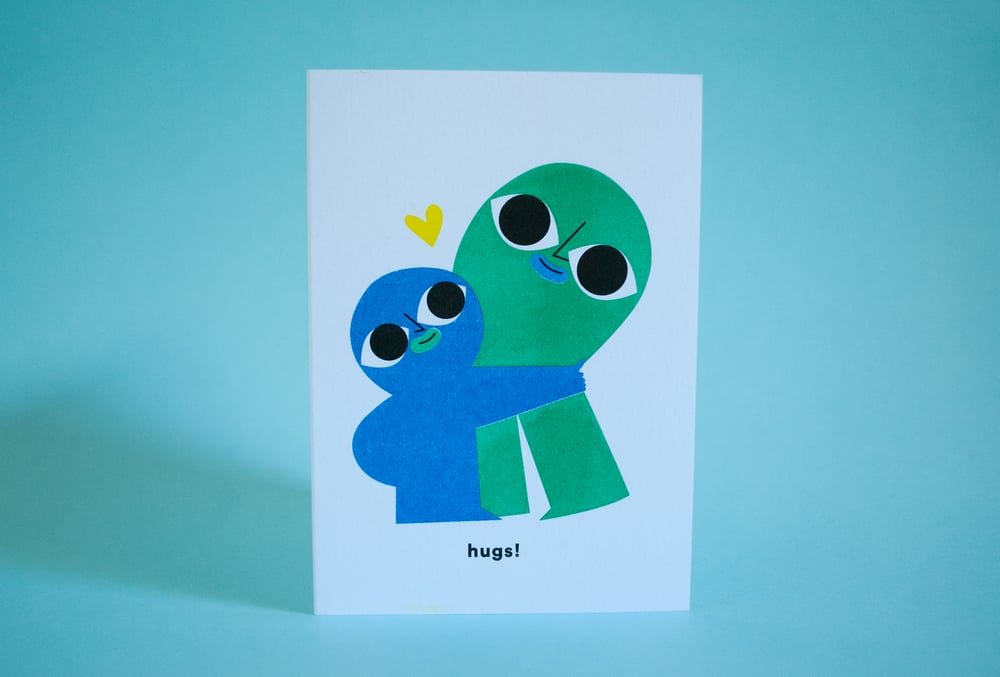 Buy a pack of four and save $4! Wowee!
Give a hug, high five, birthday wish or baby congrats all in one pack! Or just be an organised shopper and share the love over time.
This pack of four cards has no inside message so you can write whatever you like! All cards come with an envelope too, duh!
Printed in Melbourne by the lovely Helio Press, designed and illustrated by moi.