Happy Baby – greeting card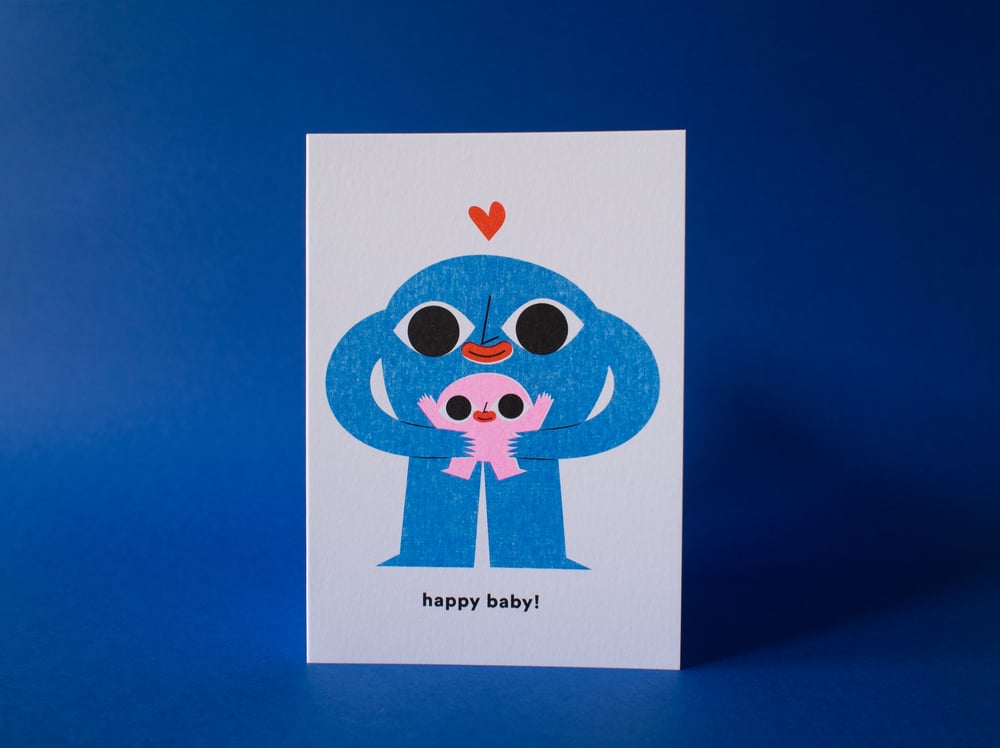 A cute, non-gender specific baby card to give to anyone procreating in your life! Card has no inside message, and also comes with a lucky-dip of either a pink, blue or red envelope. Isn't that exciting?
Printed in Melbourne by the lovely Helio Press, designed and illustrated by moi.